[vc_row][vc_column][vc_column_text]
Specialty Workshops & Retreats with Emma Simpson
Yoga is a Sanskrit word meaning "union".
Explore our Yoga retreats and workshops, including Hatha, pranayama and meditation yoga, all developed to help us function as an integrated whole.
"Yoga is a light, which once lit, will never dim. The better your practice, the brighter the flame."
— B.K.S. Iyengar
---
Self-myofascial Release Workshops:
Each of these workshops will build upon one another but can also be taken individually.
ROLL & RESTORE (R&R)
This slow-paced therapeutic practice combining self-myofascial release with restorative yoga.
Learn techniques to increase circulation, manage pain and find some comfort in your body.
All Levels of Experience from beginners to advanced students are welcome.
Yoga Tune-Up® Therapy Balls are provided for in-class use and also available to purchase.
The workshop can accommodate max 12 participants.

* VENUE *
** NEW DATES ANNOUNCED **
TBA
YOUR INVESTMENT:



$35 each 1.5-hour workshop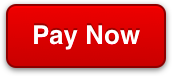 ---
STRETCH, ROLL & RELEASE (SRR)
Do you often suffer from sore and tight muscles after your workouts?
Fascia can become restricted due to overuse from exercise and stress, resulting in muscle pain, tension, and diminished blood flow – so, you may want to consider adding myofascial release to your regular fitness routine.
In our small SRR classes, we use techniques which can help alleviate this pain and increase blood flow by massaging the affected tissues.
✓ Using advanced tools & equipment, such as foam rollers, balls, and blocks to release unwanted tension and unwind the body. This is combined with yoga poses as it helps to improve mobility and flexibility. We use Yoga Tune Up® Therapy Balls – which have more 'grip' than other balls.
✓ Restore functional movement, and increase your range of motion
✓ After a session, you will feel more energetic, more flexible in the body and free from physical & emotional tension.
✓ Whether you're a runner, triathlete, cyclist or into cross-training, this is an excellent class for athletes of all types or anyone looking for deep muscle release.
Stretch, Roll & Release – with a focus on Neck, Jaw & Shoulders 
Release the tension that gets stuck in our neck and shoulders. Discover how your hands and arms affect your shoulder tension. Address all the tissues of your jaw, neck, shoulders and forearms and hands
Stretch, Roll & Release – Hips
Working from the Foundation of the feet up to the pelvis. Expect to explore self-massage techniques and targeted stretches that will free your hips.
Stretch, Roll & Release – Feet/Legs
Get grounded with this session focusing on our feet and legs. Take care of your body from the ground up. This 2-hour workshop focuses on developing strong, flexible and healthy feet. With a focus also on the calves and hamstrings. Great for the runners out there!
Stretch, Roll & Release – Full Body
A guided exploration of your whole body, mapping your myofascia with the Yoga Tune Up Balls. Release tension, get unstuck, find greater ease and more functional movement in everything you do.
Explore Your Core
Join me on a physical, emotional, and spiritual journey through the depths of your core system to discover all the layers, unwind the stories, and strengthen your self from the inside out.
Using self-massage techniques, deep abdominal exercises, and breathing practices you will penetrate weak muscle fibres, awaken sluggish organs, stretch scar tissue, improve your breathing pattern, and boost your overall health and well-being.
But, this workshop is not about getting flat abs — it will help awaken and reignite the muscles that support your structure. It's a delicious 2-hour exploration of your core! 
Self-abdominal massage is not just an excellent self-treatment for emotional wounds but also helps with scar tissue from abdominal surgeries. Heal old wounds, improve your posture, breathing, digestion and learn to utilise the power of your core in any movement practice.
---
"Most people breathe enough to not die."
~ Esther Gokhale, author of 8 Steps to a Pain-Free Back
---
Our tool for this session is mainly the Yoga Tune Up® Coregeous® Ball – an inflatable air-filled sponge ball with a unique soft-stretchy "skin" that's used to massage and activate your core and stretch your psoas muscles. This special tool allows you to gently and safely access your innermost abdominal muscles.
Explore Your Core will help you unlock the power of your centre and cultivate health and vibrancy throughout your entire body. These techniques will help you go from stressed and tight to released and unbound!
* VENUE *
** NEW DATES ANNOUNCED **
TBA
YOUR INVESTMENT:
$50 each 2-hour SRR workshop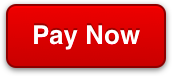 $65 for SRR + Explore Your Core Workshop
(Please do not eat for 2 hours prior to this workshop)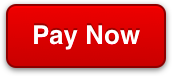 [/vc_column_text][/vc_column][/vc_row]